Automotive Collision Technology Technician
Program Objective:
The objective of the Automotive Collision Technology Technician program is to provide quality educational training designed to meet the current and future needs of the automotive collision industry. To accomplished this, the following guidelines are established: assist student to choose, prepare for, enter, and be gainfully employed in the automotive collision field; offer a program which emphasizes sound fundamentals while responding to the needs of this particular industry; provide course to meet current and specific needs of the student and this industry.
Program Outlook:
The Automotive Collision Technology Technician program provides students with the technical knowledge and skills needed for employment as collision and refinishing technicians in the auto body repair industry. Instruction includes a combination of classroom theory and practical experience. This program is certified by the National Automotive Technical Education Foundation (NATEF). Students are eligible to join SkillsUSA.
Program Content:
The content includes but is not limited to basic trade skills; refinishing skills; sheetmetal repair skills; frame and unibody squaring and   aligning; use of fillers; paint systems and undercoats; related welding skills; related mechanical skills; trim-hardware maintenance; glass servicing; and other miscellaneous repairs.  The course content should also include training in communication, leadership, human relations and employability skills; and safe, efficient work practices.
Metal Straightening and Aligning
Applied Body Shell Alignment Equipment
Body Preparation/Filling and Plastic Welding
Techniques of Welding/Brazing
Frame Alignment
Shop Management
Basic Auto Mechanics
Refinishing Techniques
Length of Program:
The average length of this program is 1400 hours (approximately 16 months) for adults attending full- time. Actual time is dependent upon enrollment status (full-time/part-time) and the length of the time the student requires to achieve competencies. This program contains several occupational completion points designed to prepare students for various entry level jobs within this occupational area.
Admission Requirements:
Students must be at least 16 years old and not attending high school
Application Interview by a guidance counselor
Fees for supplies and textbooks are required.
Entrance Dates:
This program operates on an open-entry, open-exit basis. Students may enter the program anytime during the school year.  Entrance is dependent upon space availability. Call (305) 557-1100 for more  information.
Graduation Requirements:
Completion of all Occupational Completion Points (OCP's)
Satisfy Basic Skills Requirements
Mathematics 9      Language 9    Reading 9
No financial obligations
Students must complete the Clearance packet to receive program certificate.
| OCP | COURSE NUMBER | COURSE TITLE | COURSE LENGTH |
| --- | --- | --- | --- |
| A | ARR0140 | Automotive Collision Repair and Refinishing Helper/Assistant | 150 hours |
| B | ARR0141 | Automotive Collision Refinishing Technician | 450 hours |
| C | ARR0312 | Non-Structural Damage Repair Technician | 300 hours |
| D | ARR0022 | Damage Analysis and Estimating | 75 hours |
| E | ARR0112 | Automotive Collision Welding, Cutting and Joining | 75 hours |
| F | ARR0295 | Structural Damage Repair Technician | 350 hours |
Program Cost:
In-state residents—$2.56 per hour (Subject to change)
Out of state resident—$10.25 per hour (Subject to change)
$15.00 application fee
Material fee—Varies by program
Identification Card fee—$5.00 per trimester
Students must purchase books/kits and/or uniforms, if  applicable.
Program Hours:
Monday—Friday 7:20 am—1:00 pm
Approximately Total Cost:
$4,190.00
Employment Requirements:
Employers prefer that automotive body repair technicians  complete a program at a postsecondary institution.
Industry certification, Automotive Service Excellence (ASE) is usually required once the person is employed.
Career Opportunities:
Auto  Body  Repair  Technician,  Automotive  Glass and Door Service Technician, Interior Trim and Upholstery Technician, Automotive Frame Technician, Front End Alignment Specialist, Auto Refinishing Technician, Insurance Estimator or Adjustor, Automotive Shop Foreman/Manager/Owner, Auto Salvage Distributor.
Salary:
The average wage for this career in Florida is $23.99 hourly or $49,890 annually.
Job Outlook:
Overall employment of automotive body and glass repairers is projected to grow 6% from 2020 to 2030.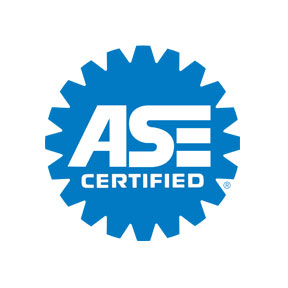 Helpful Resource